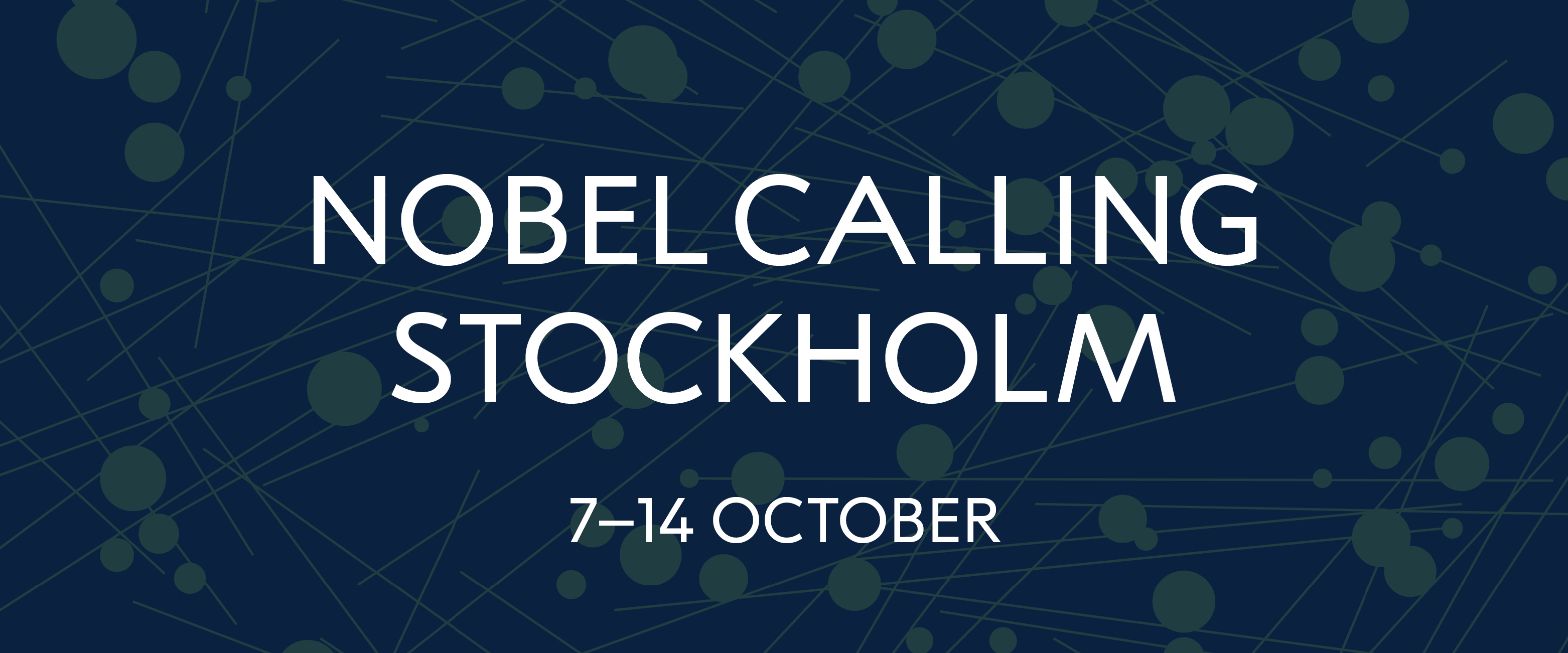 Nobel Calling Stockholm
Celebrate and discover the 2019 Nobel Prizes with us! At the beginning of October, this year's Nobel Prizes will be announced, recognising the achievements that have contributed the most to humanity. Join us for a selection of inspiring events where you can meet scientists, Nobel Laureates and other individuals seeking to improve our world.
Nobel Prize Museum and several other places around Stockholm
7–14 October 2019
In the first week of October every year, the new Nobel Prizes are revealed and the world's gaze is pointed towards Stockholm. It's a week where research, science, literature and peace are in focus. With its universities and schools, research, innovators, entrepreneurs, cultural institutions – and not the least the Nobel Prize - Stockholm is the perfect capital for these values. We want to gather the actors who represent the idea that knowledge, science and humanism have made the world a better place and will continue to do so. We wish to awake people's curiosity and engagement and encourage young people to feel proud, inspired and to choose education and research for their futures.
The efforts and discoveries that are rewarded are for everyone – for the greatest benefit to humankind. Aiming for a new home for the Nobel Prize in the capital of Sweden, the Nobel Prize Museum will be at the heart of the celebrations. It will be a week filled with unexpected encounters, inspiring talks and world-changing knowledge, in the company of Nobel Laureates, top researchers and curious people all over Stockholm.