Opening hours
Bistro Nobel is open when the museum is open: Tuesdays-Sundays 10:00-17:00, Fridays 10:00-21:00
Lunch
Tuesday, Wednesday, Thursday and Friday 11:00-14:00. Table reservation is not required.
Lunch menu 4 July – 21 August
During the summer we serve small dishes:
Small dishes, see menu here.
Sandwiches
Swedish fika
Nobel Ice cream
Friday nights
On Fridays, the museum is open in the evening until 21:00! The bar in Bistro Nobel has full rights to serve alcohol. Almost every Friday night we also have an event. Read more about what happens upcoming Friday nights here.
Evening menu small dishes and drinks
See our evening menu here.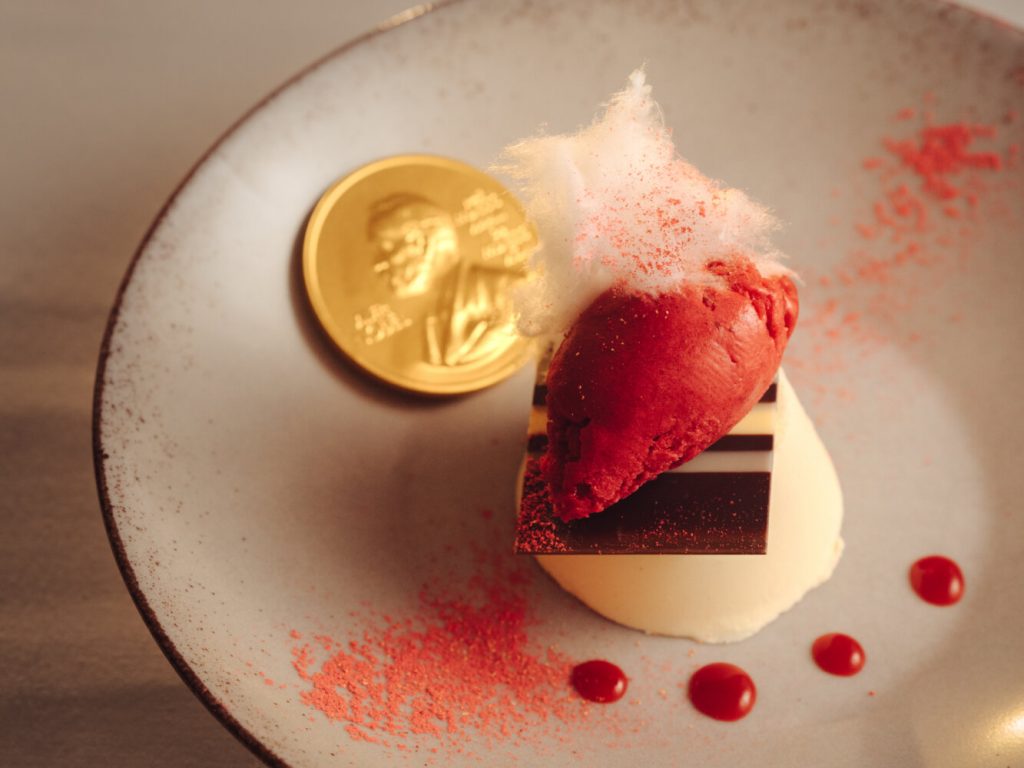 Café
The bistro is open from 11:00 everyday the museum is open. We serve coffee and tea, Swedish fika, sandwiches and Nobel ice cream.
Nobel ice cream
We serve the classic Nobel banquet dessert: ice cream! The ice cream is served with a chocolate medal for 110 SEK.
Guest book
Bistro Nobel is modeled on Café Museum in Vienna – one of the many cafés that were informal meeting places of intellectuals at the turn of the century. Turn your café chair upside down while you are here and you will find signatures of all the Nobel Laureates that have visited the museum.
Event
Bistro Nobel can be reserved for everything from a breakfast meeting to a cocktail- or dinner event. Please visit our event page to find out more.