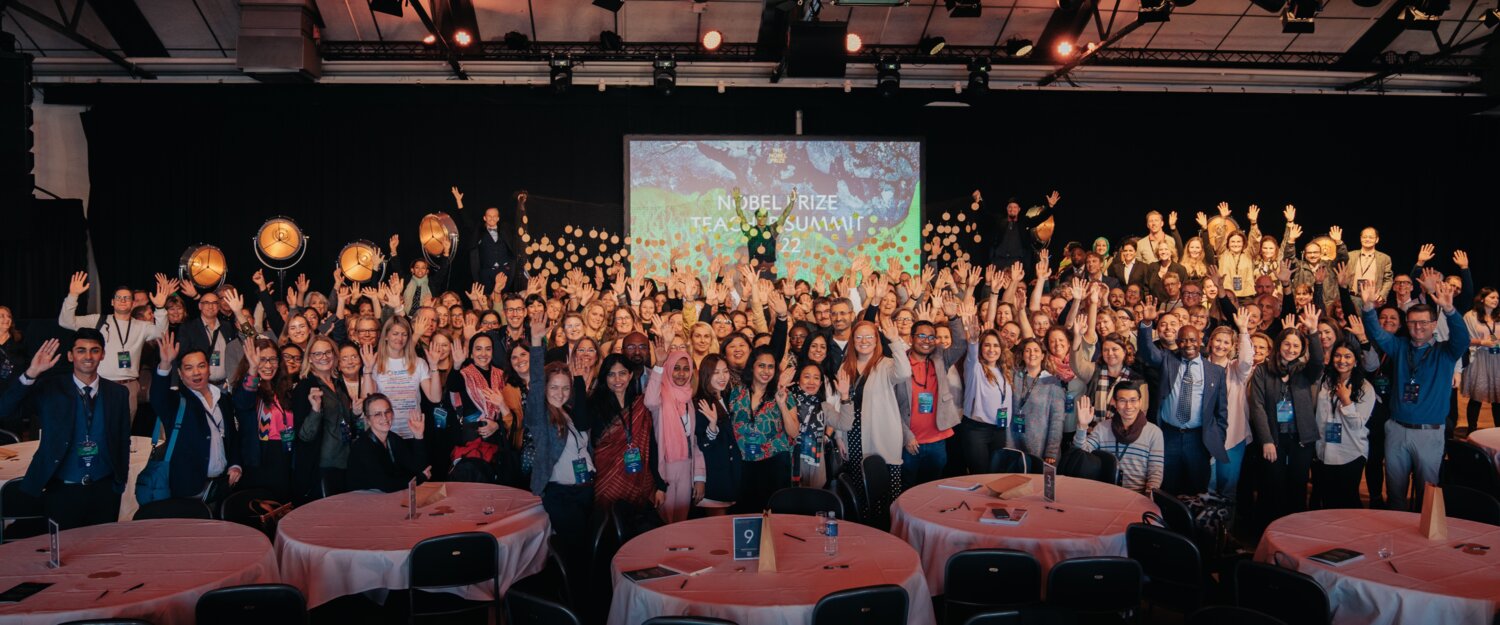 2022: One Earth – Teachers for Change
The Nobel Prize Teacher Summit is an international teacher conference held in Stockholm each fall. On 30 September teachers from over thirty countries will meet Nobel Prize laureates, top scientists and peace activists around the issue of sustainability.

A holistic approach is needed – one that considers ecological as well as social and economic dimensions. No aspect of life can be disregarded. What role can teachers play in bringing about change? How can education be the driving force for a sustainable future?

The initiative of this conference builds on the ability of the Nobel Prize to inspire people to seek out knowledge, to ask questions and to attempt to understand and improve the world. Without great teachers, there would be no new Nobel Prizes.