Micael Dahlen, professor of marketing and consumer behaviour at the Stockholm School of Economics, will try to explain the diffuse concept of happiness – giving his views on the issue and on humanity's strange quest for this elusive state of being. He will enlist the help of various sources including a vegan, Albert Einstein and a guidance counsellor. "On happiness" is the fourth in a series of Performance Lectures organised in collaboration between Dramaten&, the side programming unit of Stockholm's Royal Dramatic Theatre (Dramaten), and the Nobel Prize Museum. The lecture will take place in Swedish.
Micael Dahlen is an innovative thinker, writer and professor known for his explorations of our age and the future. He has written internationally acclaimed books such as Nextopiaand Chaosology and is a highly sought-after lecturer both in Sweden and abroad.
Jenny Andreasson has directed a number of plays, often by prominent female dramatists. Her productions at Dramaten have included "A Castle in Sweden" by Françoise Sagan (2010), "Thieves" by Dea Loher (2011), "Chéri" by Colette (2012) and "The Children's Hour" by Lillian Hellman (2013).
The Performance Lectures
Science and stagecraft join forces as the Nobel Prize Museum and Dramaten& collaborate in presenting a series of Performance Lectures − a format that conveys knowledge by using the tools of theatre, based on the daily lives of various researchers. It is a new way of exploring and communicating science with the help of stagecraft techniques. Acclaimed robotics researcher Danica Kragic Jensfelt presented a Performance Lecture about robots, Professor of Theoretical Physics Ulf Danielsson lectured about the universe and psychology researcher Armita Golkar lectured about fear.
Featuring: Micael Dahlen
Director: Jenny Andreasson
Scenographer and costume designer: Marika Feinsilber
Performance Lecture: "On happiness", May 9, 14, 15 and 23, Lilla scenen, Dramaten.
For further information, please contact
Rebecka Oxelström, rebecka.oxelstrom@nobelmedia.se, +46 734 12 66 75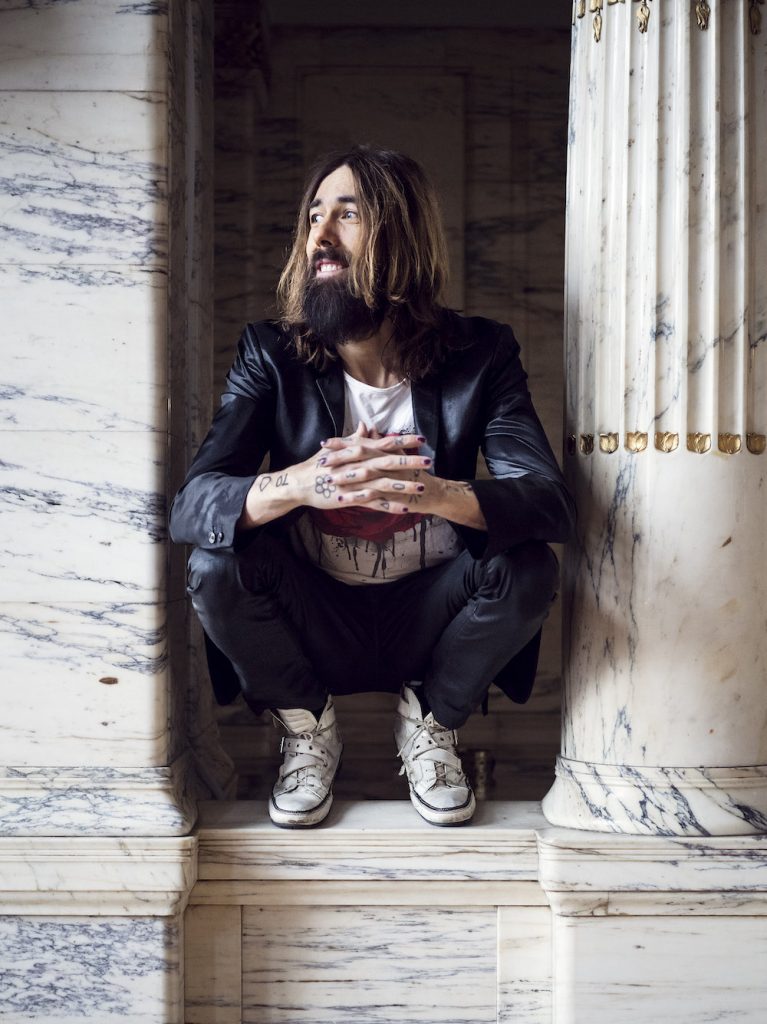 Micael Dahlen. Photo: Sören Vilks
High resolution image