Weekend activities for children 
Is it possible to see sound? How can two people experience completely different smells from the same jar? Welcome to the science workshop to find out this and much more! 
Exciting things happen in the science workshop for children every weekend. During April and May we will focus on our senses. We will test, investigate and experiment to learn as much as possible about natural science, all under the guidance of our talented workshop leaders. 
Opening hours, science workshop for children:
Saturday and Sunday 10:00-15:00 
Last admission at 14:45. 
No pre-registration needed. 
Learn chess with Lavinia Valcu – 17 and 18 June
Lavinia Valcu comes to the Nobel Prize Museum to give her best chess tips to both beginners and children who already play chess. All children between 8-12 years are welcome. Read more here!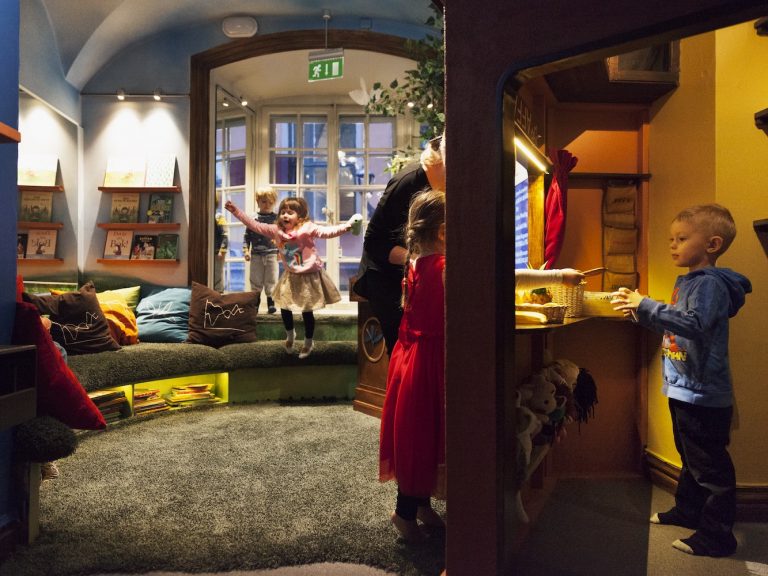 The Bubble Chamber
Alfred Nobel had a lot of ideas. For example, he invented dynamite. He decided to give the money he made to other people. People who are bubbling with ideas. That is how the Nobel Prizes got started. The Nobel Prizes have been given out for more than one hundred years. There are prizes in physics, chemistry, medicine, literature, peace and economics. In the Bubble Chamber, you will learn about the Nobel Prize subjects and about Alfred Nobel.
The Bubble Chamber has something for everybody, but mostly for children 3–11 years old.
Our exciting on-your-own booklets are as usual kept at the entrance desk.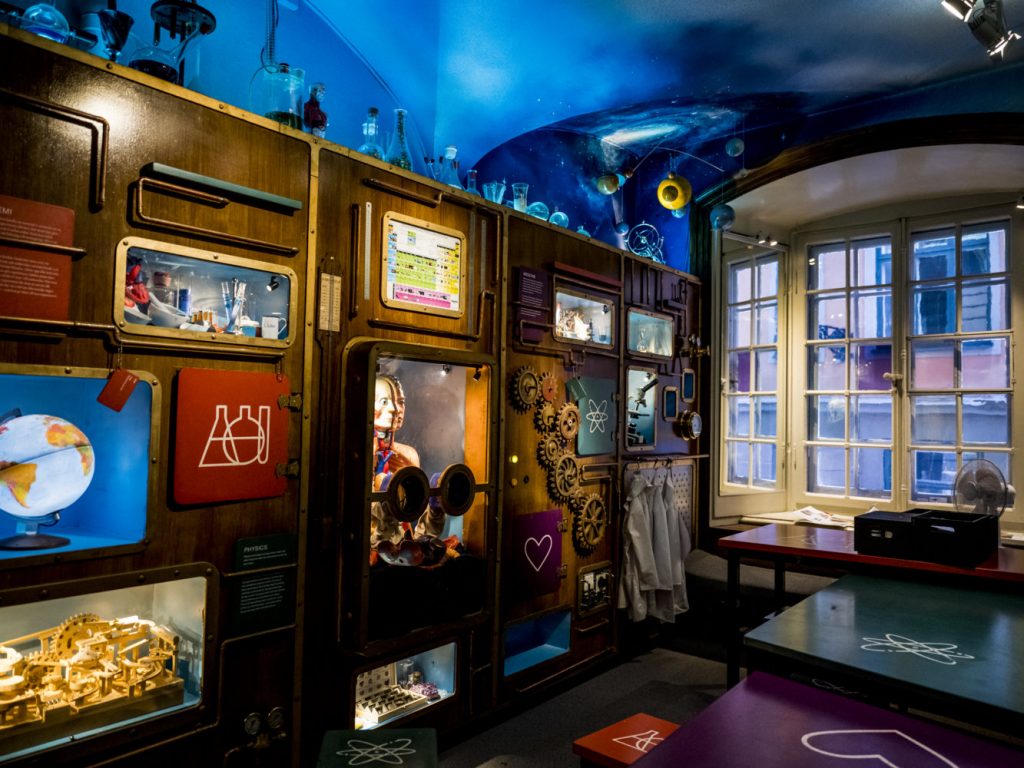 Clever quiz on your own
The Road to my own Nobel Prize – a clever quiz about the Nobel Prize for children aged 5–11.
Who wrote The Jungle Book? And what did Alfred Nobel invent? Find the answers around the museum.
Psst. Clues are that the answers are somewhere in the timeline, the Alfred room and the permanent exhibition Cultures and creativity.
The quiz booklet can be collected in the entrance. Available in: Swedish, English, Spanish, French, Italian, German, Ukrainian, Japanese, Chinese and Russian.