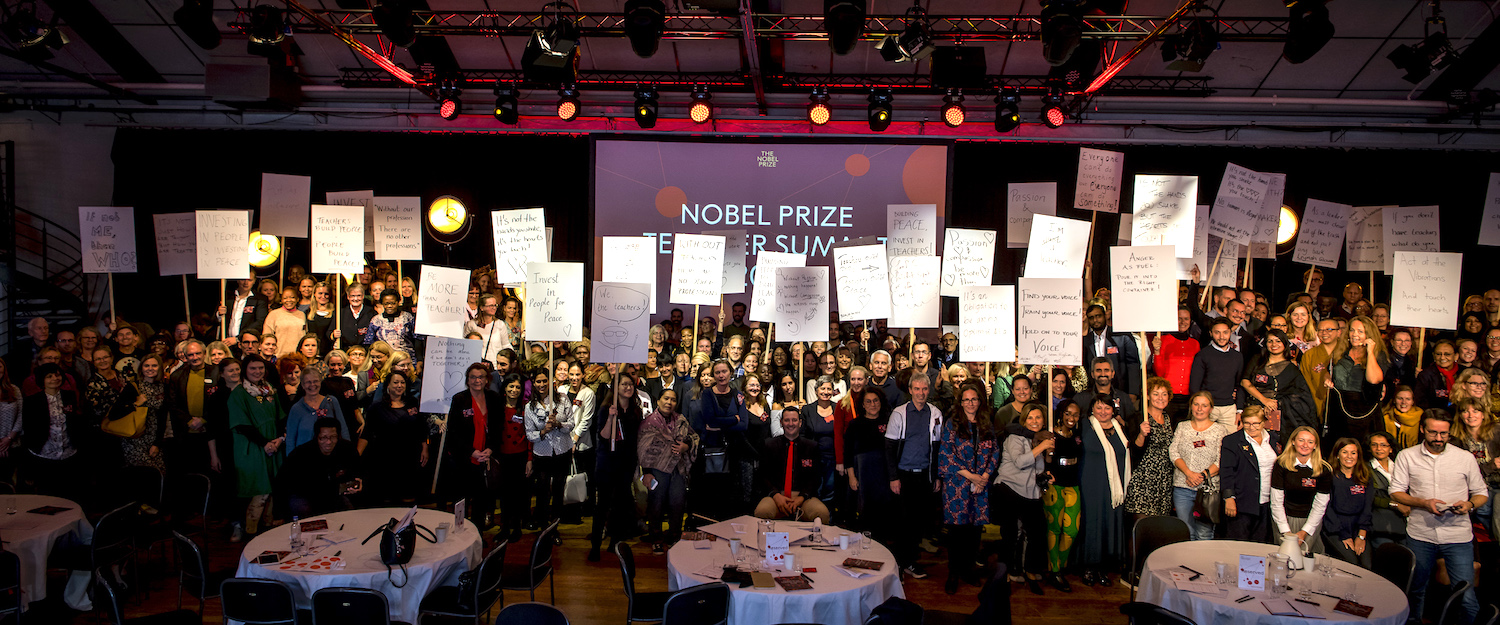 Nobel Prize Teacher Summit
The Nobel Prize Teacher Summit is an international event held every year in October and is the core of our educational initiative. It builds on the ability of the Nobel Prize to inspire people to seek out knowledge, to ask questions and to attempt to understand and improve the world.
A world without ignorance and racism starts in school, therefore we choose this year's theme to be Teach, Love and Understanding. We invited hundreds of teachers to spend a day together with Nobel Prize Laureates, scientists, change makers and hundreds of engaged colleagues from all over the world during Nobel Prize Teacher Summit 2018. The questions we intended to answer during the summit was how you can improve the way you promote democracy, non-violence and sustainable development in your daily work. How education based on science can prepare our students to be tolerant and engaged citizens.
The Nobel Prize Teacher Summit 2018