Welcome behind the scenes of the Nobel Banquet! During Kulturnatt Stockholm we get to meet designer Bea Szenfeld and Emily Duff, student from Beckmans College of Design, present fashion with a message in our exhibition about the Nobel Banquet.
Kulturnatt Stockholm 2021 at Nobel Prize Museum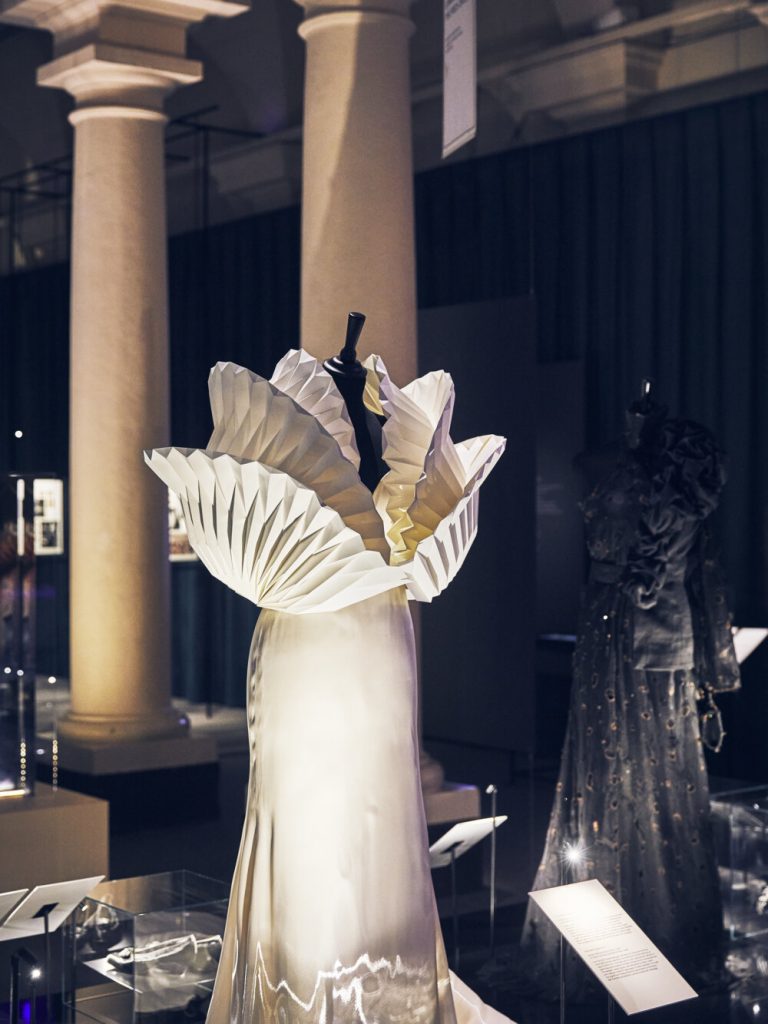 Kreationen som bars av kulturminister Alice Bah Kuhnke på Nobelbanketten 2017 fick oss att tänka på Arktis smältande isar. Design Bea Szenfeld och Naim Josefi. Foto: Dan Lepp
Since 2011 students in the fashion programme at Beckmans College of Design in Stockholm have created free interpretations of the Nobel Prizes. Bea Szenfeld and Emily Duff How also discusses how that process work.
Director of Exhibitions Clara Åhlvik and Nobel Prize expert Gustav Källstrand then takes us behind the scenes of this unique event: the traditions, the food, the guests and the magic.
Please go to Kulturnatt Stockholm!